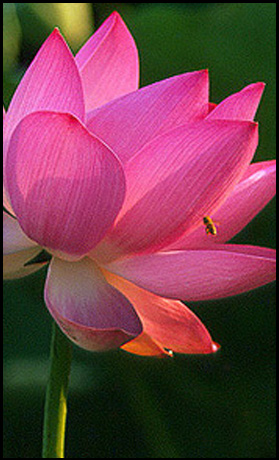 Zen means understanding yourself completely and then helping our world. We tend to associate strongly with our desire and anger, our likes and dislikes. Because of this, we create suffering to ourselves and the other beings we share our planet with. Zen uses basic meditation techniques to help us return to our original nature, our loving and compassionate self.
The meditation techniques are very simple and can be used by any spiritual tradition. Practicing Zen is not dependent on religious belief and may be used by anyone. Zen meditation will naturally lead to a reduction of stress, improved health, and ultimately a state of well being and center in all of life's circumstances.
The Human Route

Coming empty-handed, going empty-handed — that is human.
When you are born, where do you come from?
When you die, where do you go?
Life is like a floating cloud which appears.
Death is like a floating cloud which disappears.
The floating cloud itself originally does not exist.
Life and death, coming and going, are also like that.
But there is one thing which always remains clear.
It is pure and clear, not depending on life and death.
Then what is the one pure and clear thing?