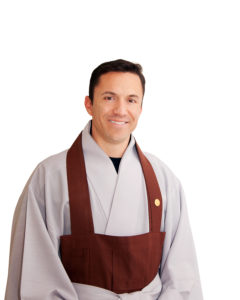 We will have a weekend Zen meditation retreat with Carlos Montero JDPSN from Friday February 2nd, through Sunday February 4th, at
Bo Hyun Sa Temple.
Carlos Montero, JDPSN, started practicing meditation in 1997 studying formally in the Kwan Um School of Zen. He founded the South Florida Zen Group in 2000 and has served as the abbot since. Recently, Carlos received Inka from Zen Master Wu Kwang certifying him as a Meditation Master in the Kwan Um school of Zen. Originally from Venezuela, he earned a degree in Chemical Engineering from Penn State University and currently works as a chemistry teacher and science education researcher. Carlos also holds a first degree black belt in Aikido and is an avid Masters swimmer. He currently works as a chemistry teacher and is the chair of the science department at NSU's University School.
Prices:
Non-Members $55/day
KUSZ Members $40/day
Dharma Teachers $30/day
Prices include overnight housing, formal vegetarian meals, and private interviews with the Zen teacher. Limited scholarship or alternative methods of payment may be available for those in need.
For retreat registration click here.
For retreat orientation info click here.