Zen meditation retreat with Ken Kessel JDPSN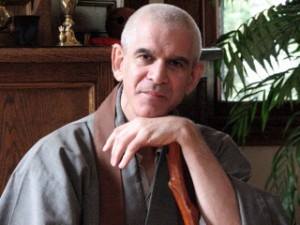 We will have a weekend retreat with Ken Kessel, JDPSN on October 30th through November 2nd at Bo Hyun Sa Temple.
The retreat begins with orientation on the evening of Thursday, Oct 30 at 7:30pm, and ends with a circle talk on Sunday, Nov 2 at 10am. Feel free to attend Korean services at 10:30am and lunch at noon.
See the Retreat Orientation for schedule.
Ken Kessel JDPSN, received inka in April 1996. He began studying with Zen Master Seung Sahn since 1975. He is a Licensed Clinical Social Worker and has been practicing as a psychotherapist since 1983, working with children and families in foster care, substance abuse, outpatient and inpatient mental health and therapeutic preschool settings, as well as in private practice. He specializes in infant and early childhood mental health. He recently moved back to the NY City area from Raleigh, NC. He is guiding teacher for New Haven Zen Center and teaches at the Chogye International Zen Center of New York, as well as at other Zen Centers and affiliates.
Prices:
Non-Members $55/day
KUSZ Members $40/day
Dharma Teachers $30/day
Prices include overnight housing, formal vegetarian meals, and private interviews with the Zen teacher. Limited scholarship or alternative methods of payment may be available for those in need.
Download this Retreat Orientation for more information.
Register for this retreat:
OR

REGISTRATION INFORMATION
When registering, tell us your name and when you will be entering & leaving the retreat. Also, let us know about any special arrangements you need. You can register for 1 day, 2 days, or for the entire retreat.