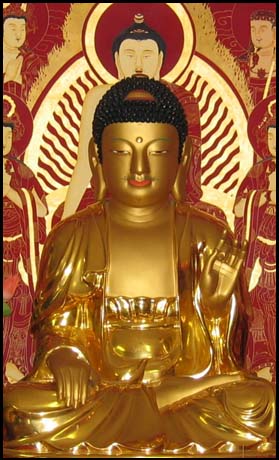 The South Florida Zen Group is a non-profit organization dedicated to the practice of Zen Buddhism in the area of Fort Lauderdale, Miami, and West Palm Beach. The group offers meditation instruction and holds weekly practice sessions. The activities of the group are FREE and open to everyone regardless of religious background.
The group meets at Bo Hyun Sa, a korean Buddhist temple located in Southwest Ranches. The SFZG is affiliated with the Kwan Um School of Zen and practices in accordance to the teachings of Zen Master Seung Sahn.
Meditation practice is the heart of Zen Buddhism. We invite you to come and practice with us.